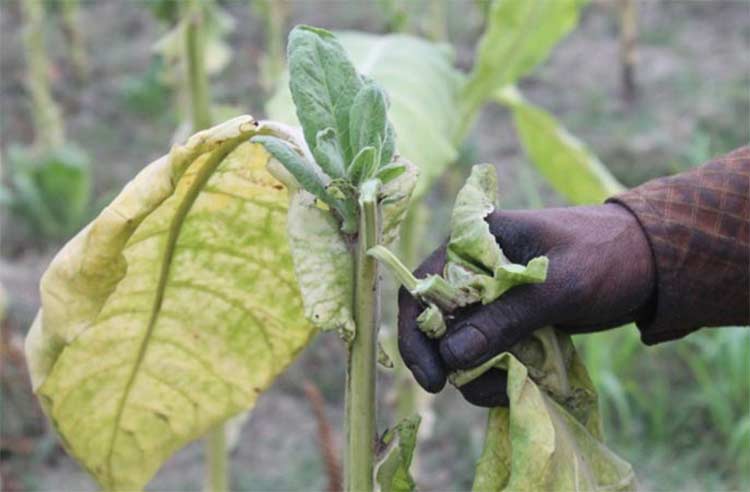 TOBACCO CULTIVATION IN BANGLADESH
Tobacco has been introduced since mid sixties of the last century into the fields where food crops were grown, and more widely after liberation in 1971 by the British American Tobacco Company in Teesta silt in Rangpur area (Sarkar and Haque, 2001) 1. Tobacco production has mainly been pushed by big multinational companies such as British American Tobacco Company through contact growers (Sarkar and Haque, 2001).
According to the official Agricultural Statistics (2010)2 three varieties of tobacco ‐‐ Jati, Motihari and Virginia ‐‐ are grown in different districts of Bangladesh. Jati and Motihari are mostly grown in Rangpur and Bandarban, while Virginia is mostly grown in Kushtia, Rangpur, Jessore and Dhaka. Other varieties (such as Burley) are grown in limited quantities. In terms of land area covered by all three kinds of tobacco, Rangpur still remains highest with 40345 acres during 2008‐09 followed by Kushtia 22241 and Bandarban 4678 acres of land. Besides tobacco is extending to Jessore, Jhenaidah, Nilphamari, Lalmonirhat, Manikganj and Tangail.
Among the three varieties, Virginia is the most 'popular' variety for the companies. British American Tobacco (BAT) Company introduced the Flue cured Virginia (FCV) in 1967 on an experimental basis and by 1976 it started producing it commercially. Until 1971 Bangladesh had to import 95% of the total FCV consumed here.
---
Click Here To Print
---

---
Comments Must Be Less Than 5000 Charachter