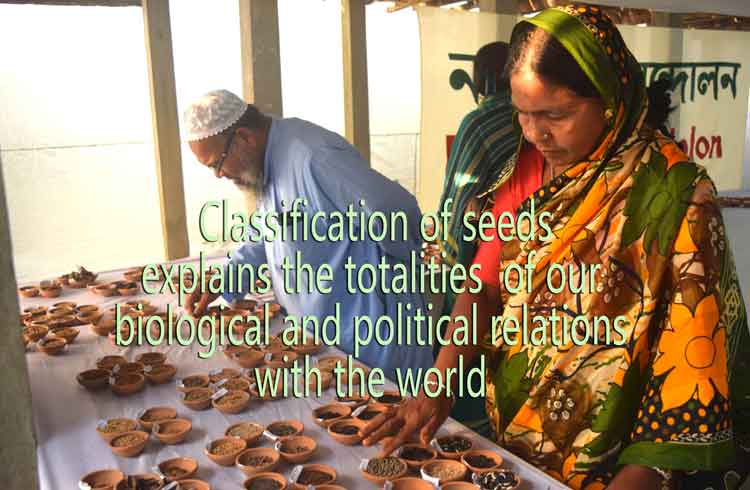 Seed exhibition in Lalon festival
The 'Sadhushongo', the congregation of the saintly practitioners of wisdom and intitiated by Fakir Lalon Shah as the "Gour Purnima" festival is an attraction for common people and for farmers. Cheuria, in the District Kushtia of Bangladesh, obtains a festive mood during the three Full-moon days with hundreds of thousands of people coming from all around the country as well as from across the border.
---
The Bangladesh Bank (B B) has recently expressed concern for defaulting agricultural loans (the Shokaler Khabar 12 March 2014). The B B has also instructed the concerned scheduled banks to take effective step for reducing the defaulters in agricultural loans. The defaulted farm loan in the banking sector had increased by 44 percent as of January 31, 2014 from the same date a year ago.
The situation of much acknowledged microcredit is not so different from agricultural loan. A BBC repor
---