Simple needs for basic health services are not met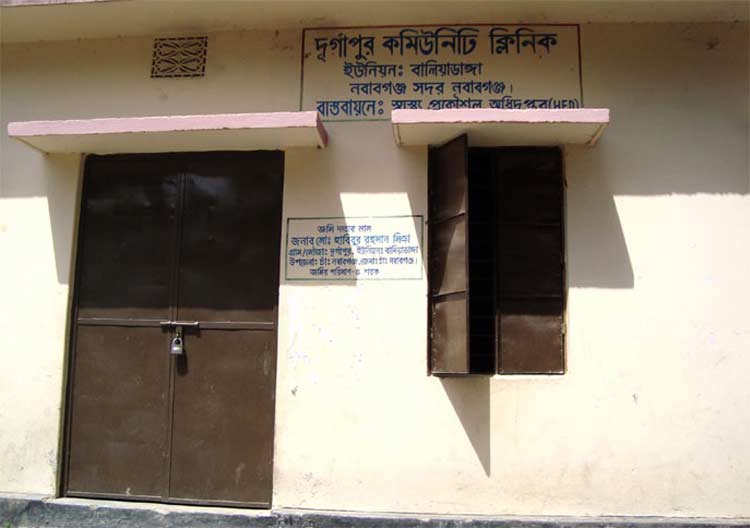 Farida Akhter || Saturday 12 December 2015 || READ BY SUBJECT: Maternal & Child Health

I have been visiting some upazilla and Union health care centres in different areas specially in the districts of Cox'sbazar, Bandarban, Tangail, Kushtia, Chapainababganj and Brahmanbaria during last two months. It is nice to see that the buildings are well constructed and have all the potentials for increasing the facilities to provide services to the people. They are well located in terms of road communication. My main purpose was to see if women and children can receive services for maternal and child health services, although the Union and Upazilla Health centres are not all equipped to provide such services.

I went to a Community Clinic. The time was 9:45 am. It was locked, which was not very surprising for anybody near the clinic. For them it was not even the time to start. "He will come soon" said the women and some people around the centre. We went by a micro-bus, so it was not possible to not being noticed by people. We wanted to be clear to them that we were not from any "Inspecting" organization. "It is OK, we did not come here looking for him. We are just doing a research on maternal health". No one cares, whether it was for research, for them it was in Inspection. So defending the person "Him" was important. He will come immediately. The land donor came from his house and said, ''if you want I can call him by mobile phone". We had to stop him. "No it is alright. It will be better for us to know how you get the services". They were relieved. "Oh yes, we get many services. There are lots of medicines here. Even the pregnant women come here for check up. We said, "But there are no woman health providers". " No no, he can do everything. We mean, he at least checks their weight, blood pressure etc" they said.

It is hard to judge from these statements about the quality of service. But the community people were protective of the community clinic. They mentioned one very important thing. They said, "how can one provide services in such a situation. You see the building is made in such a way that one cannot even stand outside if it rains. There is no shade. The latrine and tubewell is out of order for some time, but no money to repair them. Can you believe, the government has money for construction of the building, but there is not even a broom to sweep and clean the rooms? It is always dirty. The person, who comes here from the morning, does not have any allocation for some refreshments. How can he work for so long without having anything to eat? All these information made lot of sense to us.

The building of the Union Health and Family Welfare Centre looks nice. The sign board is small, but there is a big message written on the building: Atharor age biye noy, bisher age sontan noy (no marriage before 18, no children before 20). There are also some buildings as residence for the health personnel who are supposed to be there. We went there right after 2 pm. It was closed already. We did not know whether it was open at all on that day. There was no sign of any visitors to the centre. There were cows and goats in the premise. At another Union level centre, which used to be called Family Welfare Centre (FWC) built long ago, is now in appalling condition. The building is almost breaking. The Family Welfare Visitor sits in a room with a table and chair and has a chest drawer to keep the files. But the corner of the ceiling is full of holes and may break anytime. The operation theatre and the labor room were closed with all the rusted furniture.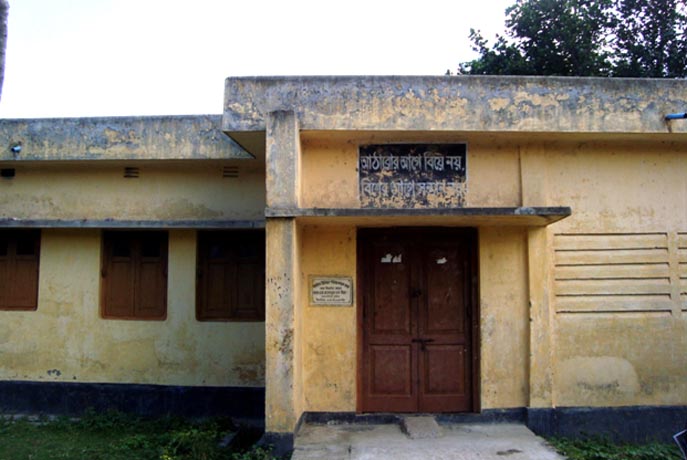 At another Union level health and family planning centre, we found patients as well as the service providers. It was very good to see few women waiting for services and others are talking to the Sub-Assistant Medical Officer (a Medical Officer background) who was providing the services. There was no electricity. She said, "The electricity comes and goes quite frequently, so I have kept the switch on so that I know when the electricity comes". She seemed confident, has a good rapport with the women who came for services. But when we wanted to know more about the services, she said "we have to be tactical. This is actually a family planning centre, but patients come for different health problems, we cannot let them go back empty handed. So we give them at least some tablets". This is a tactics to avoid negative reactions from people. As she said, "keel O firan lage, chikitsha O deya lage" meaning we have to avoid the kicks from the unsatisfied users as well as give treatment. She is not able to tell her superior officers about this. The high officials only want the target of contraceptive distribution to be fulfilled. But they are located in a community where people have many health problems. At least for simple health problems they can give some medicine, but unfortunately those are not enough. They have to respond to peoples' problem.
Lack of medicine, personnel and proper equipment is perhaps one of the reasons why the Union Health centers are not open for longer time. It is supposed to start at 8 am and close at 2 pm. But it does not open till 10 am and closes by 1 pm. Sometimes it remains open for only an hour. People call it "Ek ghontar haspatal" (the hospital of one-hour). However, I must say, those who are there to run the Union Health and Family Welfare centers are trying their best to provide the services required by people, especially by women and children.
If you are in the village, the upazilla health centre can be as far as 10 to 14 kilometers. The road communication from the village may not be so easy. There are CNG auto rickshaws or cycle vans. The cost is about Tk.200 to Tk.300 one way. We have seen people carrying patients in bamboo carriers. The Upazilla Health Centre is located at the upazilla Headquarters and often on the main roads. At the Upazilla Health Complex, the approach is impressive. One can feel that it is a well-established facility with two-storey concrete building with enough space inside and outside. The entire premise is quite big. One common aspect that we noticed in most UPHC is that the Ambulance is in a locked room. When asked, why the ambulance is under locked room, the answer is there is no allocation for fuel. So the Ambulance which is still in a very good condition is lying idle inside the Garage of the hospital. Very Sad. We have been to some Upazilla Health Centers during the office hours. There are many patients for the OPD and in front of the dispensary. In some Upazilla Health Centers, we went after 2 pm, where there OPD service was no more there but we could see the Emergency section open and have a doctor present.
In the Indoor facilities, we saw patients with children, injured patients and with burned injuries etc. There is no maternity patient. Infants are there with cough, cold, fever etc. The nurses are there, however attendants are the ones to take care of their respective patients. That's why, in the Female ward there were men around the female patient bed and in the Male ward, and there were women around the male patient beds. This perhaps was causing uneasiness among female patients in the Female ward. Anyway, the cleanliness of the hospital is a big issue. The question is, is there enough allocation for such services?
It is not difficult to improve the quality of the health services. It needs some necessary allocations to make it usable by the patients. Undoubtedly People prefer to go to the government hospitals. But when people decide to go to private clinic, it is because they are forced to do so. The out of pocket expenditure in the private clinics is too high, and poor people cannot afford such treatments.
This year (2012-2013) the budget for health is Tk.9355 crore (Tk. 93.55 billion), development and non-development budget combined, giving priority to 10 projects including Maternal, Neonatal, Child and Adolescent Health, Community Health Care Initiative, Family Planning Field Service Delivery, and National Nutrition Service. This is only 4.7 per cent (excluding subsidies, pension and interests) of the total budget allocation, one of the lowest allocations in the budget in last decade. Despite demands from health groups for increased budgetary allocations for healthcare, it seems it is moving in opposite direction. We had seen in the past that the health sector allocation was between 5 and 6 per cent, but this year the government has allocated only 4.7 per cent for the 2012-13 financial year, which will not be able to cover the required costs for providing basic services. Moreover, it should be remembered that this is not only the health budget it includes the Family Planning services, which takes up a big amount from the development budget.
If we go through the sections on Health and Family Welfare section of the Budget speech (section 114 to 122), it talks about setting up community clinics (which is construction, but not enough to ensure service delivery to the people), building up stocks of contraceptives ( not any plan to strengthen the service delivery of family planning to make it safe for women), manpower and infrastructure development (recruitments are there but no efforts to make them stay in the rural areas where they are most needed) and ICT services for health (not clear who will actually do it).
In this visit having simple interaction with people, it shows that the health centers need minimal budget for making the health centre clean, to have enough manpower to look after the patients, to have the fuel to run the ambulances and medicine for basic primary treatment. Unfortunately the budget allocation fails to see the simple need.
---
Click Here To Print
---
---
Comments Must Be Less Than 5000 Charachter