Covid-19 vaccine and TRIPS waiver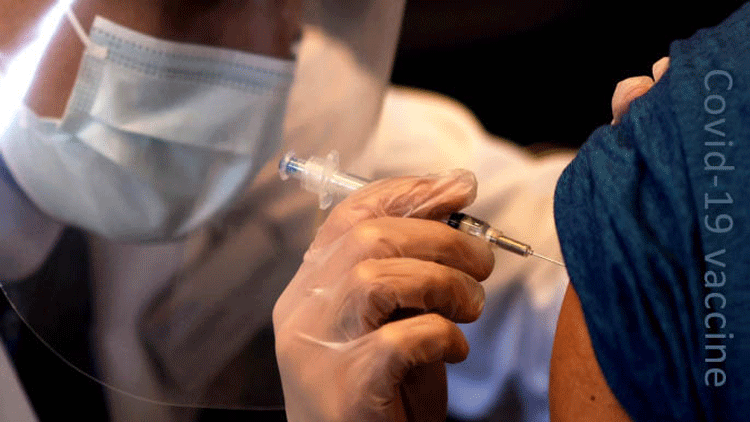 Farida Akhter || Sunday 20 June 2021 || READ BY SUBJECT: COVID-19: UBINIG Report Series

A proposal brought by 63 co-sponsors at the WTO TRIPS Council demanded a temporary waiver of obligations to enforce patents and other intellectual property rights related to all Covid-19 products

The Covid-19 pandemic, as declared by the World Health Organisation (WHO) on 11 March 2020, is a global public health crisis that must be addressed collectively by all nations and states.

There is no way to stop this global pandemic without protecting all the people, as the Deputy Secretary-General Amina Mohammed of the United Nations and Chair of the United Nations Sustainable Development Group said, "No one will ever be truly safe until everyone is safe."

Despite such courageous remarks, the international community has failed to demonstrate the spirit of collective agency urgently needed to protect and save the homo sapiens.

Bangladesh has pernicious structural, institutional, and political problems to deal with the Covid-19 pandemic, but it is equally important to understand how, as a country at the periphery of the global economic order, it suffers from economic barriers created at global institutions such as World Trade Organisation; particularly with regard to patent preventing the acceleration of global vaccine production.

There is no curative treatment for Covid-19 until now, therefore taking preventive public health measures and preparing the healthcare facilities for those with critical conditions with oxygen facilities, have been the prime tasks.

There are limits to such measures as well. Take the example of India. During the second wave, according to media reports, hospitals across India experienced severe oxygen shortages. Some hospitals were forced to put up signs warning of a lack of supplies. Hospitals in Delhi were full and turned away new patients. Nearly 90% of India's oxygen supply - 7,500 metric tonnes daily, was diverted for medical use. Despite these emergency measures, the death toll remained high.

Bangladesh is already dependent on oxygen import and the demand for medical oxygen has increased 10 fold after March 2021, which is impossible to meet with the local production. A global initiative tracking daily Covid oxygen requirements put Bangladesh's demand at 2,37,700 cubic meters after considering the country's daily Covid cases and other data (New Age, April 22, 2021).

With already a very weak and unprepared and unorganised healthcare system, the infected patients are unlikely to get required treatment in the hospitals.

Vaccines for all people in all the countries remain the "only" solution, so far, to end the global pandemic. But according to the International Rescue Committee, as of 12 May 2021, nearly 90% of all Covid-19 vaccine doses have been administered in high-income countries.

On the other hand, Chad, Burkina Faso and northeastern Syria are among countries that have administered no Covid-19 vaccine doses at all.

In Bangladesh, about 10.1 million people have received one dose of the AstraZeneca vaccine, while 4.25 million have received two shots. The Covid vaccination efforts have been hit hard after India halted coronavirus vaccine shipments to Bangladesh despite the advance payment to Serum Institute of India (SII) for AstraZeneca vaccines.

According to the deal signed in November 2020, the Serum Institute was to provide over three crore vaccine doses to Bangladesh. An MoU was also signed between Serum Institute of India and Beximco Pharmaceuticals for the vaccine deal.

It is the world's largest manufacturer of vaccines by volume. It is holding trials for three potential coronavirus vaccines, including one licensed to AstraZeneca by Oxford University. The SII has partnered with AstraZeneca, the Gates Foundation, and the Gavi vaccine alliance to produce more than a billion doses of a Covid-19 vaccine for global supply.

It is clear that in the context of disproportionate access to vaccines, countries like Bangladesh will not be able to vaccinate their population with imports and even through the Covid-19 Vaccines Access Facility (Covax) led by the World Health Organisation and GAVI.

About 190 countries have joined Covax including the USA; while the higher and middle-income countries will pay for their doses, 92 lower-income member countries will receive their doses free.

But the rich and advanced countries, representing only 14% of the world's population using their power of "money", have placed orders for over 85% of the vaccine production for 2021, creating a vast inequity in terms of access to Vaccines.

The giant global pharmaceutical companies such as Pfizer, Moderna, BioNTech, etc. received subsidies from their respective governments and will have billion-dollar business over vaccines.

The problem also arises from AstraZeneca's shifting from its moral obligation of making the open-licence platform to a business deal. AstraZeneca's vaccines were developed by the publicly funded lab at Oxford University with the Open-License platform, which was designed to make the vaccine freely available for any manufacturer.

Bill Gates, the Philanthropist, donated $750 million to Oxford for vaccine development but he changed the course completely and instrumentalised an exclusive vaccine deal with AstraZeneca that gave the pharmaceutical giant sole rights and gave no guarantee of low prices.

Businesses are driven by profit. In a world where profit-making is the engine of economic competition and survival, vaccine production has a serious problem. To the pharmaceutical companies, vaccines are not very profitable — at least not without government subsidies.

Pharmaceutical companies favour expensive medicines that must be taken repeatedly and generate revenue for years or decades. Vaccines are often given only once or twice. In many parts of the world, established vaccines cost a few dollars per dose or less.

Here is an unresolvable issue of market economy: vaccine companies must get subsidies from the government, but they also demand that private profiteering corporations must retain the intellectual property rights of the innovation that had been possible by the public fund. This is the structural reason for the insufficient vaccine production. Philanthropist Bill Gates is strongly committed to Intellectual Property Rights!

Under such a context, to ensure the availability of vaccines for developing countries, the TRIPS waiver proposal brought by 63 co-sponsors at the WTO TRIPS Council is crucial. The proposal is for a temporary waiver of obligations to enforce patents and other intellectual property rights related to all Covid-19 products including drugs, vaccines, diagnostics, and other technologies such as masks, ventilators for the duration of the pandemic.

Originally, South Africa and India put forward the proposal in October 2020 by submitting their request to the WTO's Council for Trade-Related Aspects of Intellectual Property Rights (TRIPS) Agreement and asked for the waiver to remain in place until most of the world has been vaccinated against Covid-19.

This was needed as there was unequal access to vaccines by the developed and the developing countries. Developed countries were signing bilateral deals with leading manufacturers to secure millions of doses in advance.

After seven months of discussions, the US administration endorsed the proposal on 5 May 2021 and signaled its willingness to participate in text-based negotiations. However, the European Union is floating a proposal concerning compulsory licensing provisions for patents along with ideas for ramping up the production of vaccines.

The African Group has consistently pointed out that the proposed waiver will contribute to the scaling up of production and distribution of vaccines across the globe. Bangladesh, along with other 12 developing countries called for initiating text-based negotiations on the TRIPS waiver.

The 63 co-sponsors of the TRIPS waiver proposal appear to have succeeded in galvanising the waiver negotiations towards the higher level of text-based negotiations at the WTO and a revised text that calls for an early decision on a "proportionate legal measure for clearing IP [intellectual property] barriers for ramping up the production of Covid-19 vaccines, therapeutics, and diagnostics".

The 63 co-sponsors demanded to the WTO Council for Trade-Related Aspects of Intellectual Property Rights (TRIPS) on 31 May, 2021 to reinforce their demand for text-based negotiations based on their revised proposal without any further delay.

This is an urgent global action, people around the world are looking for.

the business standard, Published: 17 June, 2021.
---
Click Here To Print
---
---
Comments Must Be Less Than 5000 Charachter