Peter Daye: Mismatch of wage and food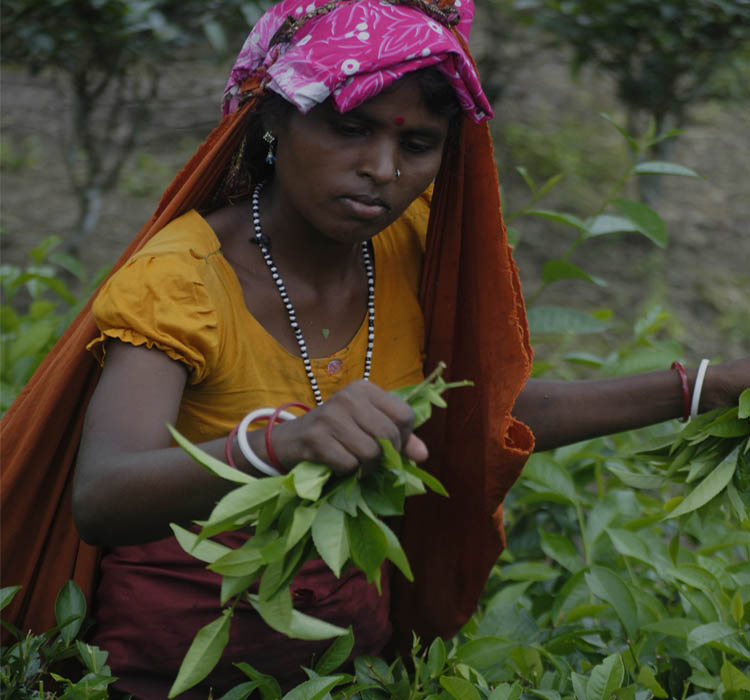 Farida Akhter || Thursday 10 November 2022 || READ BY SUBJECT: Workers and Garment

The common and poor people use a very common helpless (Bangla) phrase 'peter daye'. They work with low wages, long hours, in bad working conditions and face human rights violations, gender discrimination, harassment, less food for hungry stomachs with hardly any nutrition etc yet they work for whatever wage or salary they get. Why?

The expression peter daye denotes the obligation to respond to the structural violence of economic policy that force the hungry to sell labour to capital. This is classical violent structure of primitive accumulation, without which it is not possible to violently impose free market in the agrarian peripheries of global capital such as Bangladesh. The labourers must sell their labour power because they have been rendered biologically vulnerable to the so-called global 'development' industry and the local policies.

'Peter Daye' — to meet the hunger — has become more evident in the recent movement of the tea garden workers, who have been demanding a minimum wage of Tk 300 per day; at present, they receive only Tk 120. They were on strike for over three weeks. The government, after having meeting with tea garden owners finally offered a wage of Tk170. The ridiculous offer had to be 'accepted' by the workers and go back to work next day. This unacceptable helplessness of the tea garden workers reinforces the concept of 'peter daye' more vividly.

The wage of the tea garden workers is the lowest in the world, even less than the wage in neighbouring Assam Tea Garden, which is about 232 rupees. One of the tea garden workers, more known as cha-sromik, Murti Hazra told a journalist, 'when we go back home after work we do not have any fish or meat to eat. We only eat rice…. The price of essentials is rising within a week's difference. The prices of essentials keep on increasing but the wage does not increase, how do we survive?' [Transcribed from the Bangla report published in Prothom Alo, August 17, 2022]. There are also reports that the tea garden workers eat the young leaves of tea mixed with green chillies during lunchtime.

But why did the tea garden workers continue their work with such a low wage for years? Again, the answer is peter daye; unless they have any alternative source of income, they cannot stop the current source even though it does not meet their hunger needs. The question is how these workers survive. They are hardly surviving as biological beings but only as highly exploited wasted labour power; they live 20 years less than the national life expectancy rate. They are desperately demanding a reasonable minimum wage because they cannot buy food and other essentials needed for their survival as prices are also increasing. Wages are spent to buy food only, the other requirements of the family have to be abandoned if the price of essential food items keeps on rising. Not only the tea garden workers but all workers in different sectors, particularly those in the readymade garment sector, have been struggling with the demand for minimum wage. Rightly, those demands are centred on the need to meet food costs. The workers in the informal sector hardly earn a daily income to meet the family needs. Yes, the country is developing and its per capita income is rising. During the FY22 the country's per capita income increased to $2,824, as per a provisional estimate by the Bangladesh Bureau of Statistics. Bangladesh is rich enough to meet the demand of the tea garden workers of Tk 300 per day.

Whatever the majority of the population is earning for peter daye, 73 per cent of them do not have the ability to buy healthy foods which may cost only Tk 276 per day. According to the recently published report 'The State of Food Security and Nutrition in the World 2022' by the Food and Agriculture Organization, International Fund for Agricultural Development, UNICEF, World Food Program and World Health Organisation, more than 120 million people cannot buy healthy food, because they do not have the capacity to buy such food. Healthy food obviously means that food to provide the necessary nutrient to sustain body and retain energy. Water, carbohydrates, fat, protein, vitamins, and minerals are the key nutrients that make up a healthy, balanced diet.

Another study by the Institute of Nutrition and Food Sciences and the Institute of Health Economics at the University of Dhaka, published in May 2022, revealed disturbing findings about food and nutrition. The general finding is that 41 per cent of the country's households could not afford to buy nutritious food; with 66 per cent of the households in Khulna division and 76 per cent of the households in Meherpur district having been unable to afford healthy food (Prothom Alo, May 11, 2022).

Let us look at the food intake of the readymade garment factory workers. They receive a minimum monthly wage of Tk 8,000, an average of Tk 266 daily wage. In a study conducted by the Bangladesh Garment Sramik Sanghoti, it was found that the RMG workers have rice, potato, wheat in their daily menu because these are cheaper. Normally they have rice, potato fry, or mashed potato (alu bharta), roti (wheat) bon (bread). In the evening women workers make chapra (flour and sugar boiled together) and male workers buy bon (bread) and tea from the local shop. As protein, (although not regularly) they have broiler chicken, which is cheaper than the deshi chicken. Among fish the commercially cultivated fish including rui fish, pangash, tilapia and some small fish are considered to be cheaper. Pangash and tilapia are called the fish of the poor. Beef is hardly eaten as the price is very high. During the price hike of essential commodities, a garment worker (who preferred to remain anonymous) said, 'before we could buy rui fish and broiler chicken twice or thrice a month. But this month we could not do that. So we ate small fish and dry fish.'

'We buy more vegetables and small (gura) fish and cook as mixed curry. If we buy lentil then we dilute it with water as much as we can, so that we can manage more days with 1 kilogram of lentil, which is Tk110 a kilogram. We cannot think of buying any fruit except banana, which is also out of our capacity.'

UBINIG conducted a study in late 2021 in three areas — Dhaka slums, Tangail Sadar and Kushtia Pourashova among those who were living in slum areas and were considered poor. They were mostly informal sector workers or small business holders, mason helpers, fish hawker, etc. In Dhaka slums, they were vegetable vendor, occasional driver, garbage picker etc. The income was not regular for them, but varied between less than Tk160 to less than Tk 500. Of course more than one person of the family had to work to add to the family income bowl.

A look at the daily food intake of these families (including breakfast, lunch, and dinner):

There is no proper breakfast for the families. The common breakfast is leftover soaked rice from dinner called pantha bhaat, with vegetables or potato mash, jau bhat (a preparation of liquid rice cooked with salt), green chili and onion, ruti (in some cases). The reason for cooking jau bhat with more water (liquid form) is to increase its volume and be eaten with salt and chilli only. In Dhaka, men were found to eat paratha from the nearby tea shops and some of them receive breakfast from the house they work. For children, mothers manage to have biscuits as the children become hungry.

Lunch and dinner are almost the same, which includes rice, vegetables, fish (sometimes), potato mash, egg, and lentil. The common lunch is rice-potato mash-dal (lentil). Egg (poultry) is a cheaper source of protein for them. No meat was mentioned for lunch. However, in Dhaka, families could buy the parts of poultry meat (legs, arms, liver, skin of the chicken) in the market. During Eid-ul-Azha, some families could collect beef from the surrounding areas. Some families cook khichuri (a preparation of rice and lentil together). Cheaper fish like pangash are available sometimes. Vegetables also are not entirely fresh. They get the unsold parts of vegetable pieces, such as cauliflower, cabbage which are sold in the market at a cheaper price.

One important question for the cooking of food is the availability of fuel. These families do not have access to gas or cannot purchase cylinder gas. Kerosene is also very expensive, yet they have to use it. In Dhaka, they use firewood and use the electric heater (through illegal connection). The gas line for two chulas in slums in Dhaka is available for use by 45 families. This leads to a big cue for cooking. They depend on collecting firewood and dry leaves, saw-mill waste, dry waste papers, polythene etc. In Kushtia, they use wheat straw and cow dung for cooking.

The study did not have the scope to check the nutritional status of the family members. But it was found at least 25 families (out of 300) had children 'referred as weak' by their family members. Out of these 25 members, who were seen as weak, five were sick and others said they did not have enough food to eat.

The UN SDG-2 is about ending hunger and improving malnutrition. According to the government reports, the percentage of the undernourished population has gone down to 14.7 per cent in 2017 from 16.4 per cent in 2016. The indicators of malnutrition are stunting, wasting and anaemia among children under five years and women of reproductive age. Although the government claims in the Progress Report (2020) of significant achievement in improving the nutrition situation, about 35 per cent of the population are food insecure, and 10 per cent of ever-married women are moderately or severely food insecure. The prevalence of malnutrition remains a serious public concern for the country.

The families under the UBINIG study (50 per cent) spent less than Tk 5000 on food per month, which is about Tk 167 per day only. With this amount, they can only purchase one kilogram rice, 0.5 kilogram potato, 100gm mustard oil, green chili of Tk 10, 100gm onion. Sometimes they have low price pangash and tilapia fish.

The poor are not eating any healthy food, they are eating food like commodities which are nutritionally imbalanced and even not produced in a healthy way. For example, the poultry chicken and eggs have antibiotics and have unsafe feed imported from other countries. Pangash (Pangasius) is commercially cultivated fish with little animal protein, fishmeal and fish oil. It is also alleged that poultry waste is used as feed for pangash. One can imagine having low nutrition content and unsafe ingredients can make the health of these poor people more at risk of many diseases.

But peter daye (hunger) is the existential threat that expresses the violent nature of capitalist development policy, reinforced more brutally under neoliberal economic policy. So-called 'development' is the utterly failed project of international development industry. The coercive socio-economic structures that not only violently displace people from their land and food sources but force them to sell their labour power at a cost that can hardly provide them enough nutrition to live as human lives.

Yes. Peter daye is an obligation extracted through violent means and structures in collaboration with policy pariahs of the globalised world. 

Published: Newage; Sep 15, 2022 Peter Daye: Mismatch of wage and food.

Farida Akhter is the executive director of UBINIG and organiser of Nayakrishi Andolon.
---
Click Here To Print
---
---
Comments Must Be Less Than 5000 Charachter