---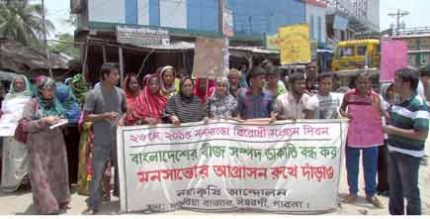 UBINIG and Nayakrishi Andolon joined with Bangladesh Paribesh Andolon (BAPA), Paribesh Bachao Andolon (POBA) and other organizations in March Against Monsanto. The similar protest was organised in Tangail and Ishwardi by Nayakrishi Andolon.
---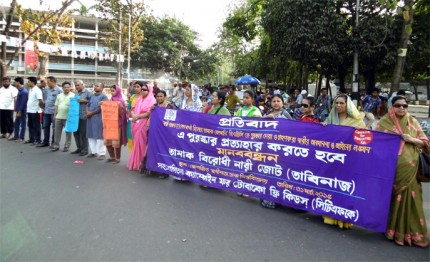 Award offered to British American Tobacco Company ( BATC) as an women friendly company is an act of dishonor to women and violation of law, this award should be withdrawn, protest of Tamak Birodhi Nari Jot (TABINAJ)
---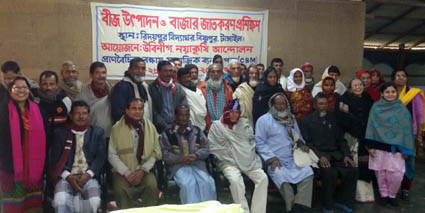 A training workshop on "Crop production and Marketing" involving the Nayakrishi farmers was organized for two days, 28-29 December 2014 at Ridoypur Biddaghor of UBINIG, Bishnapur village, Tangail. UBINIG organized this training workshop. This event is a component of Community-based Biodiversity Management, South Asia network program in which UBINIG is a member with other organizations in the South Asian region.
---